Cooperative/Condominum Homeowners Insurance
Your home is your castle. For many people it means insuring their largest asset. Cooperative and Condominium Homeowners insurance provides protection for you and your family for a multitude of both property and liability coverages in one package policy.
Cooperative and Condominium Owners face different problems and exposures than people who own houses. Some of those risks are:
Confusion, Confusion, Confusion! No one really understands what the Condominium Association's responsibility is and what the Coop/ Condo owner's responsibility is in the case of a claim.
Unlike a Homeowner who can not close on a mortgage without a policy, lenders do not require Coop/ Condo Owners to maintain insurance as a prerequisite for a mortgage.
Coop/ Condo owners are responsible for all improvements and alterations in their unit! It does not matter whether they or a previous owner did the improvements or alterations.
Many Coop/ Condo owners maintain renter's insurance, which does not provide coverage for improvements & alterations, limits additional living expenses and does not provide loss assessment coverage.
There are different kinds of Cooperative and Condominium Homeowners policies, and some insurance company policy forms are more comprehensive then others, but they all provide six essential types of coverage. These six types are as follows:
1. Dwelling/Improvements & Alterations: Coverage is provided for any and all improvements and alterations that the Coop/Condo owner or any prior owner has made to the unit. This includes, but is not limited to kitchen cabinets, built-in wall units, wall-to-wall carpeting, wallpaper, paint, bathroom fixtures, tile and wood flooring.
2. Personal Property/Contents: Coverage is provided for the Coop/Condo owner's personal property including furniture, rugs, TV's, stereos, clothes, etc. Expensive items like jewelry, furs, silverware, antiques, collectibles and fine arts are covered, but coverage is very limited. To insure these items to their full value, purchase a floater and insure each item for its appraised value. When purchasing coverage it is important to have a guaranteed replacement cost rider.
3. Loss Of Use/Additional Living Expenses: This pays the additional costs of living away from home if you can't live in your unit due to damage from a fire, storm or other insured peril. It covers hotel bills, restaurant meals and other living expenses incurred while your home is being rebuilt. Coverage for additional living expenses differs from company to company. Many policies provide coverage for about 40% of the contents insurance on the policy. You can increase this coverage for an additional premium. Some companies provide an unlimited amount of loss-of-use coverage, which is the most desirable.
4. Personal/Family Liability: Coverage is provided for claims by others for bodily injury or property damage caused by the negligence of the Coop/Condo owner or their family members. This could include injuries to others or damage to the property of others in the building, i.e., water overflow. Liability limits range from $100,000 to $1,000,000; however, it is recommended that you maintain higher limits and have a personal umbrella as well. You can purchase an umbrella or excess liability policy which provides broader coverage, including claims against you for libel and slander, as well as higher liability limits. Generally, umbrella policies cost $200 to $350 for $1 million of additional liability protection.
5. Medical Payments: In the event a person is injured in your unit, he or she can submit medical bills to your insurance company. Medical expenses are paid, hopefully, without a liability claim being filed against you. Limits are generally $1,000 to $5,000. It does not pay the medical bills for your family.
6. Loss Assessment: Coverage is provided if the Coop/Condo owner is assessed in the event the Coop/Condo Association did not maintain adequate coverage for either a property (building) or liability loss. Each Coop/Condo owner is assessed a proportionate share. Coverages range from $5,000 to $50,000.
The coverage information outlined herein is a guideline only; refer to the actual policies for full terms, conditions, exclusions, and limitations
Discuss with us other riders, amendments and credits that can be added to customize your Coop/Condo Owners policy.
For more information regarding Coop/ Condo Owners Insurance or other coverages that may not be listed, email us at echang@mackoul.com
For Cooperative/Condominum Homeowners Insurance: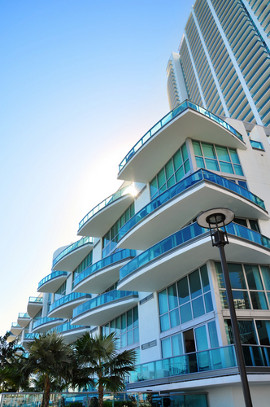 © 2011 Mackoul & Associates, Inc. All Rights Reserved